Because blue is
the new green
Chloe Zaied | CEO Hynova
Hynova
A new era
Hynova is a unique concept and dream come true for CEO, Chloé Zaied. Chloé seeks to revolutionize the yachting industry and create a sustainable and ecological alternative. Hynova will take renewable energy to the next level with a first-to-market hydrogen powered vessel. Hynova works to satisfy the yachting industry's present needs, while creating a cleaner ocean for future generations. Do not hesitate to contact us at +33 186 654 504.
Discover your next tender
Presentation of HYNOVA
HYNOVA, The 1st Power Boat using hydrogen power.
For the first time in yachting history, HYNOVA built a powerboat with an electric motor using hydrogen in a fuel cell. Built as the ideal day boat, made of materials selected to have the least possible impact on the environment. The finest mix of technology and innovation, along with HYNOVA's savoir-faire.
View our yacht ranges
hynova 40
Our hydrogen power day boat : HYNOVA 40
The demonstrator "The New Era" is the world's first hydrogen-powered day boat. About 40 feet long, it can carry up to 12 people and is equipped with an electric motor powered by a fuel cell using hydrogen, a world first. Totally silent, it only emits water and has zero emissions.
COMING SOON: New models of 48-foot powerboats.
News
Nowadays.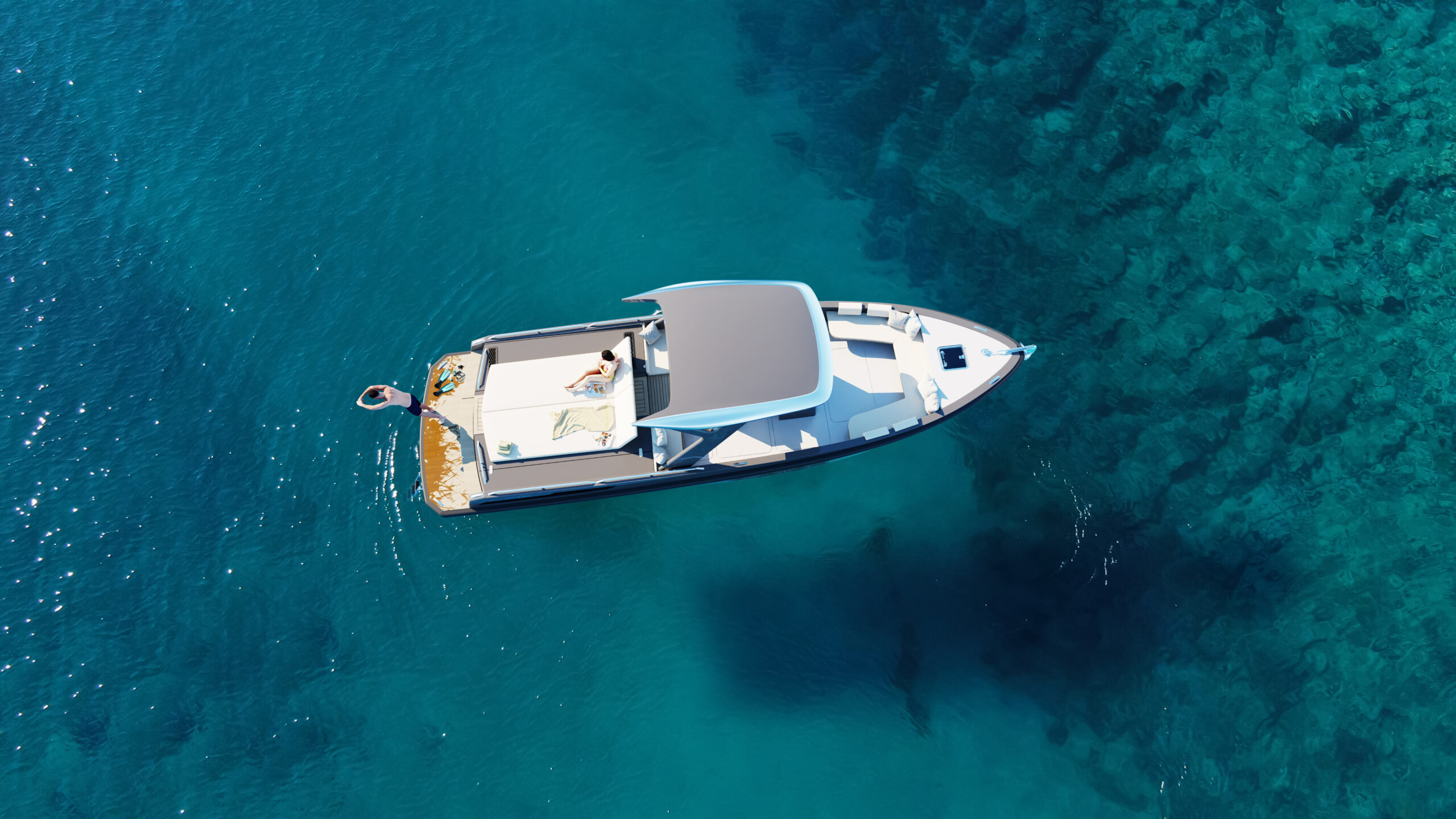 In view of the growing interest of prospects from German-speaking countries in our company and our HYNOVA 40 model, we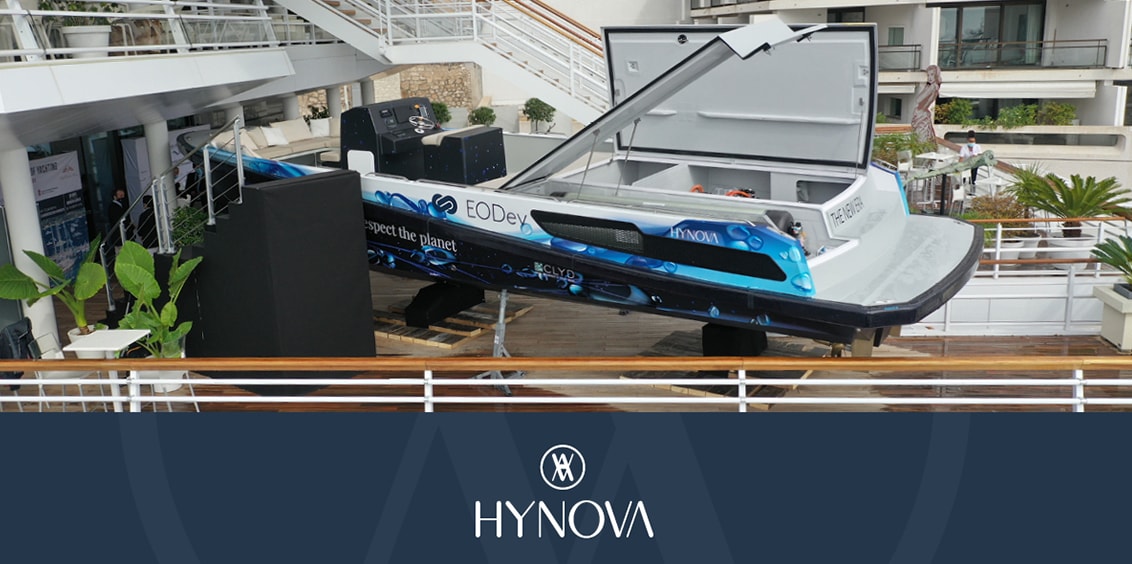 November, 19th 2020 It was time for our prototype The New Era to come out into the daylight and leave the La Ciotat

Hynova
Experience the sea differently