"Because blue is the new green" Chloé Zaied, CEO
Nature's ecosystem is the most precious part of our planet and we must do our very best to protect it. HYNOVA wants to open up the possibilities and make a contribution to change by offering an healthier, eco-friendly alternative.
Our day boats are the symbol of a world that accepts change and enjoys life, the sea and its joys, while striving for more and more innovative solutions that have less impact on the environment.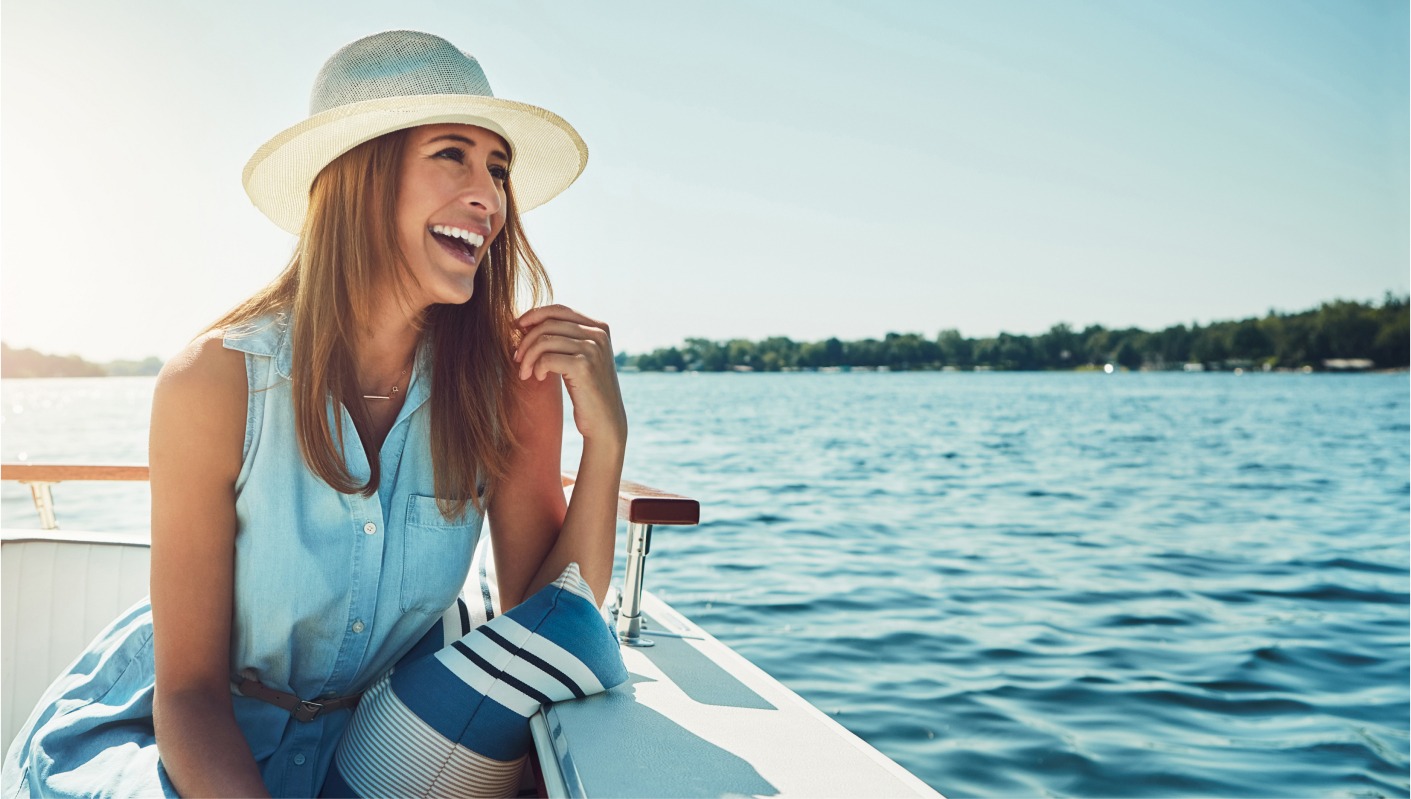 The HYNOVA Promise
HYNOVA is a unique concept, an adventure, a dream. HYNOVA was born from the aspirations of a young woman, Chloé Zaied, a sailor by training, who wants to participate in the 3rd revolution, as J. Rifkin called it, the one essential to life: the ecological transition.
In addition to designing and marketing tender yachts that are truly adapted to day sailing, with the least possible impact on the environment, HYNOVA's mission is not only to be a link in the change, but if possible an accelerator of this change towards new modes of behaviour. Taking advantage of this technology, and in accordance with the personal values of the founder of HYNOVA, our shipyard and its employees are committed to informing, promoting and advancing the share of green hydrogen in tomorrow's world, as an advantageous alternative and an incredible energy vector.
Enter a new era
HYNOVA has a global vision of the world and the needs of luxury yachting and its goals are multiple
To build unique day boats that go beyond the expectations of the customers in a permanent concern of not producing anything harmful, dangerous or polluting.
To produce while preserving the environment and natural resources, while guaranteeing the quality and safety of products to consumers and workers.
A CSR (Corporate Social Responsibility) at the heart of the HYNOVA project, which translates into the company taking responsibility towards all its members and all aspects of society. HYNOVA makes every effort to be in a process of constant improvement and aiming to protect the environment in conjunction with all partners, suppliers, institutions, customers and employees.
For HYNOVA, it is a question of applying the principles of sustainable development at its own level: « satisfying present needs while allowing future generations to satisfy theirs ».
Circular economy and Net Zero objectives
Our day boats produces approximately 10 liters of water per hour per kg of hydrogen consumed, i.e. practically as much water produced as water used to extract the hydrogen.
Manufacturing processes and the environmental impact of our products being at the heart of our approach, our R&D unit is constantly working to improve our carbon footprint.
We are thus committed to carrying an entire life cycle analysis (LCA), which will be available after the launch of the first new generation day boat.
ACT
Well aware that boating, which has become her profession, is one of the industries that pollutes the most, Chloé Zaied wanted to act and after a lot of research, the hydrogen solution imposed itself to her.
This realization became a real project through a collaboration with EoDev.