Hynova 40
The Yacht « Haute-couture »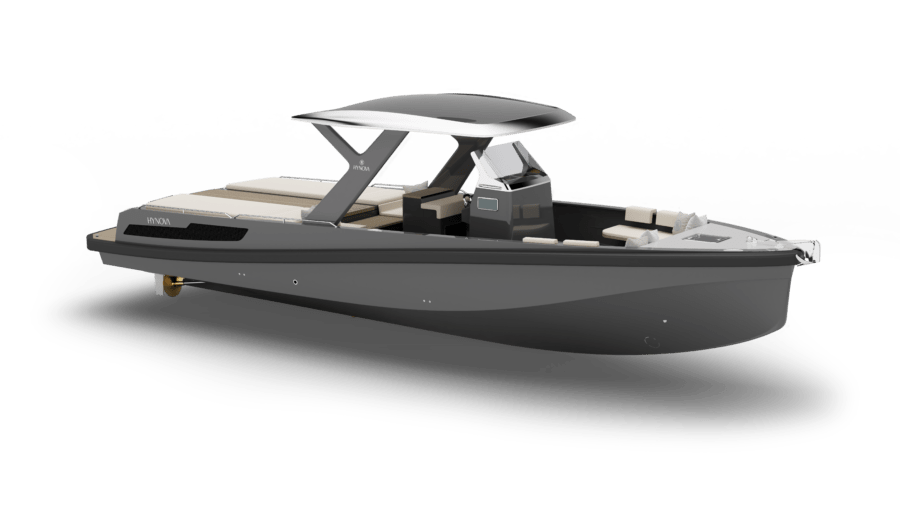 Designed by Chloé Zaied, founder of Hynova, a luxury cruiser built with the finest materials. Created to ensure the least amount of environmental damage whilst giving you an unforgettable experience on the boat.
Experience your ideal dayboat in silence
« Haute-couture » is designed specifically to ensure the utmost level of comfort on board. CEO of Hynova, Chloé Zaied's experience in the marine industry ensures the vessel will only eject sea water and emit zero CO2. The vessel powered by Hydrogen will ensure complete silence whilst cruising and the use of ecologically sustainable materials will allow for a high end, luxury boat.
LOA : approx 40 ft

BOA: 4.2m maximum

Draft: 0.8-0.9m

Number of passengers: 12 maximum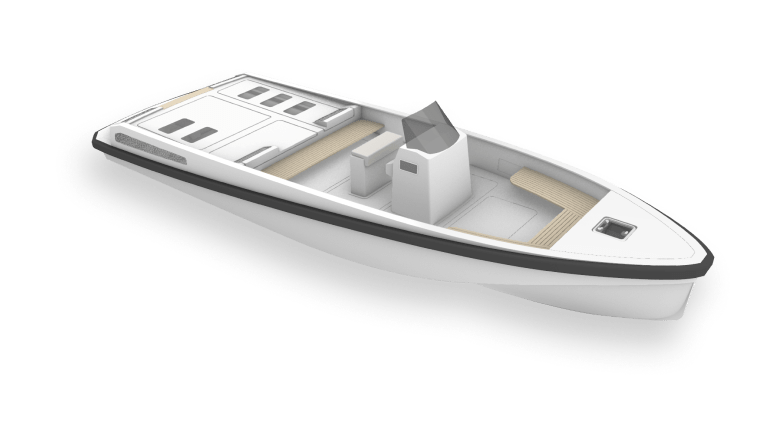 (Shower, wc with fresh water): 100L and 120L of fresh water

Can store 50L of black water

50L to 80L of waste water.

Hot water tank: 30 L

22,5 Kg of Hydrogen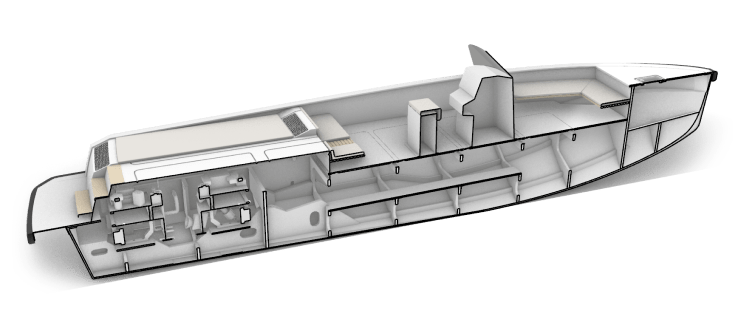 2x150kw

2 batteries: 1 fuel cell 80 kw

Cruising speed: 15 knots

Max speed: 25 knots

2x210KW

3 batteries : 2 fuel cells 2x 65kw

Cruising speed: 20 knots

Maximum speed : 30 knots

The ultimate cruising experience
Having worked as a captain for many years in the national park of the Calanques, Chloé Zaied the founder of Hynova, understands the needs and desires of those who love the sea. The vessel is designed to handle choppy seas and complicated weather conditions. To optimize space on the deck there is no cabin. Instead, the space has been used for storage, entertainment and amenities.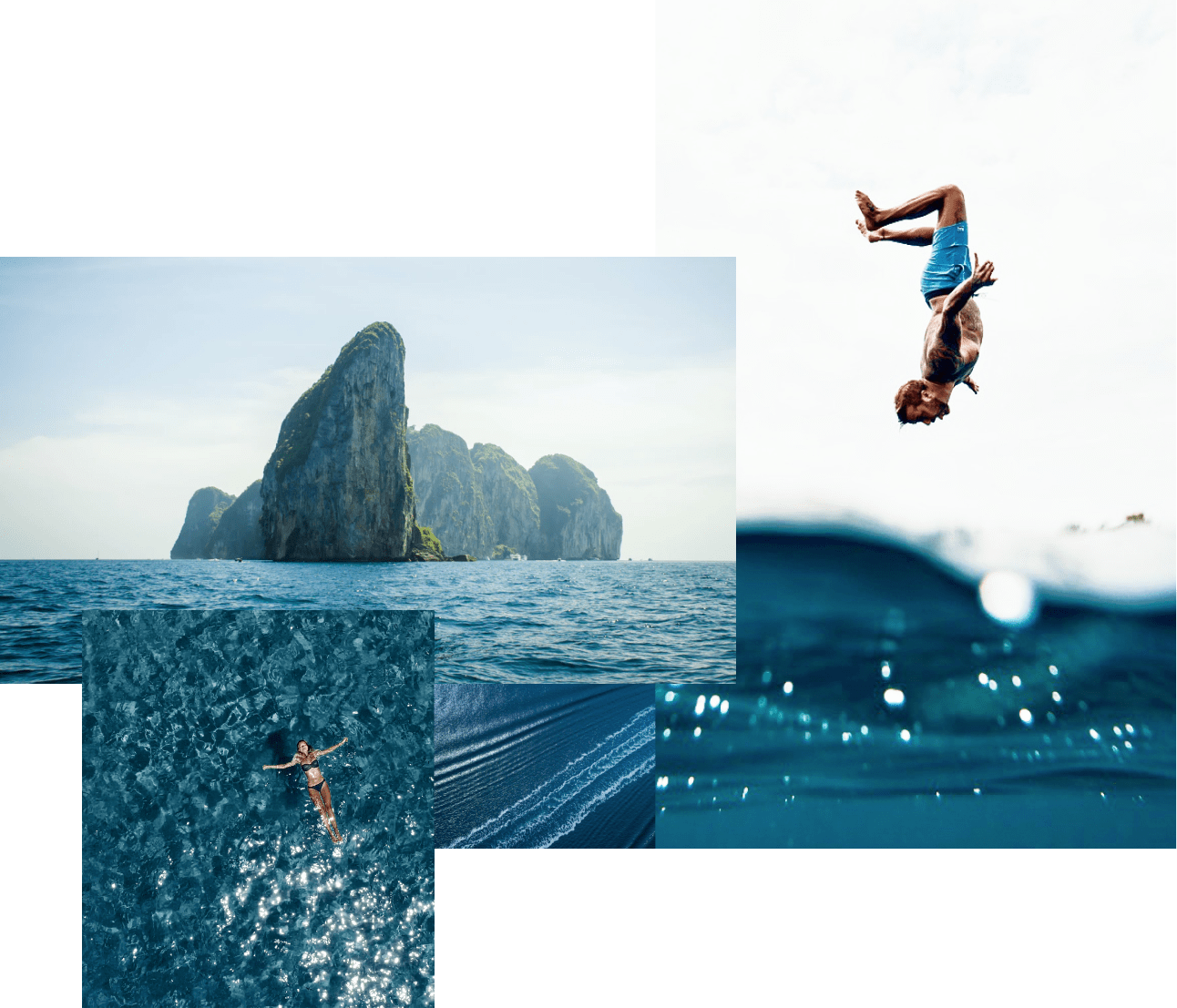 The hardtop covers ⅓ of the vessel and can protect from seaspray, sunlight and wind. The vessel is also equipped with an opening glass sunroof. The boat has been built for those who are passionate about the sea.